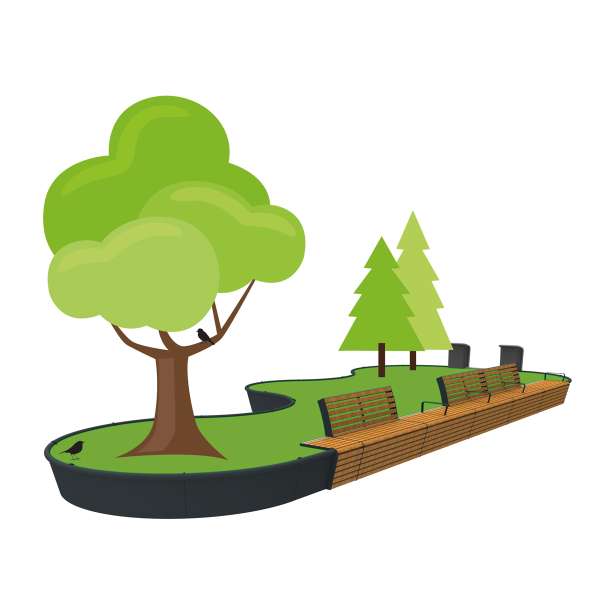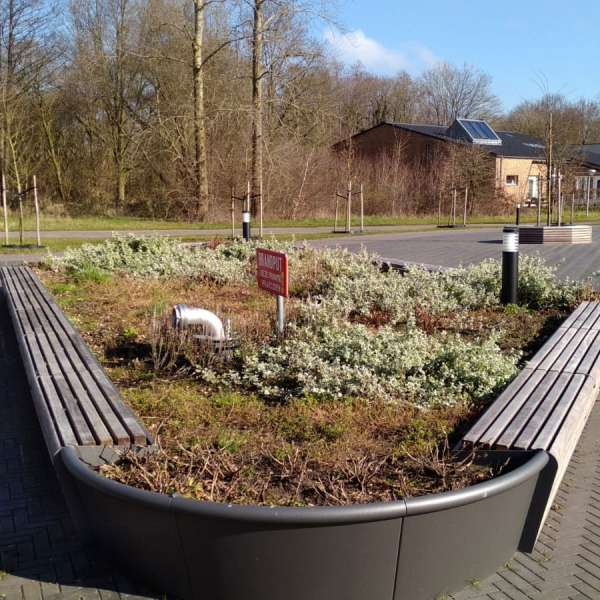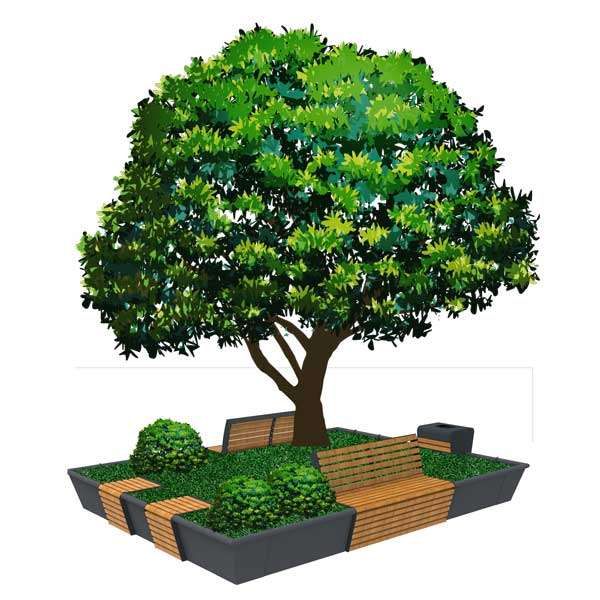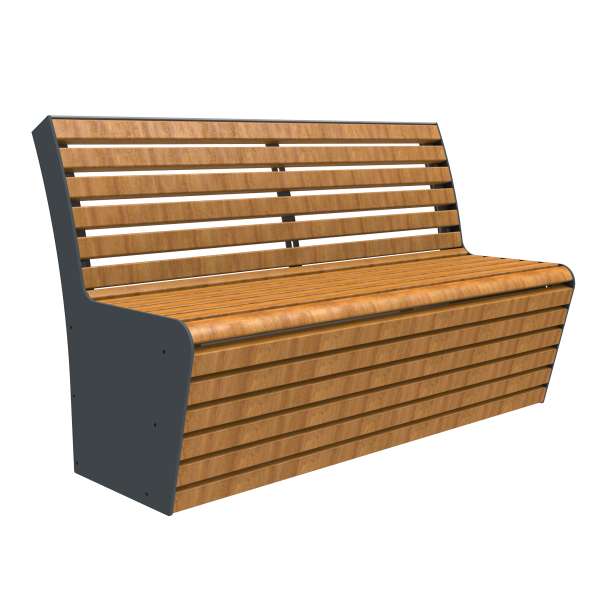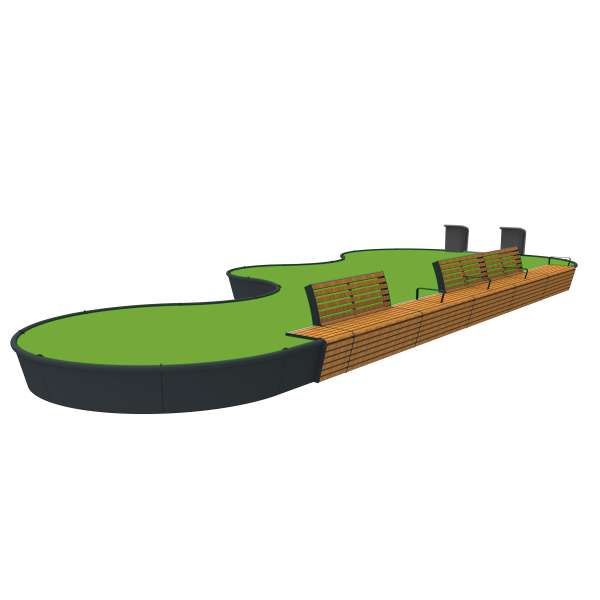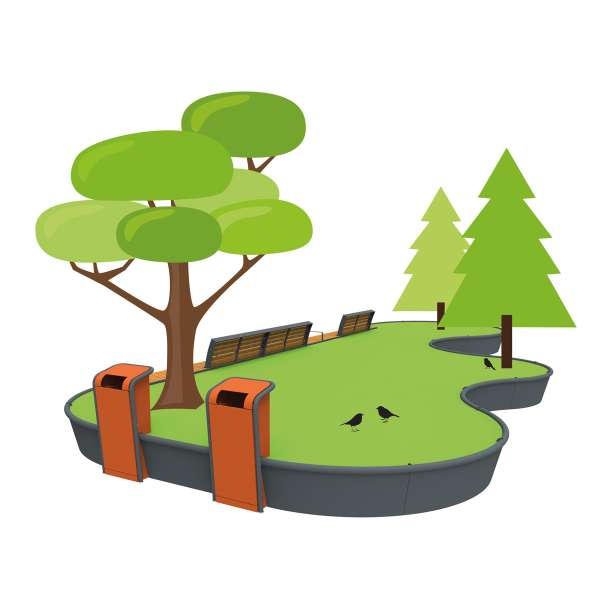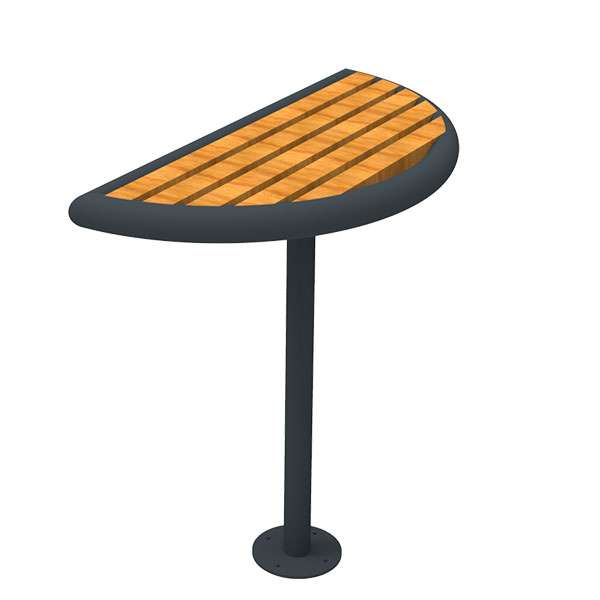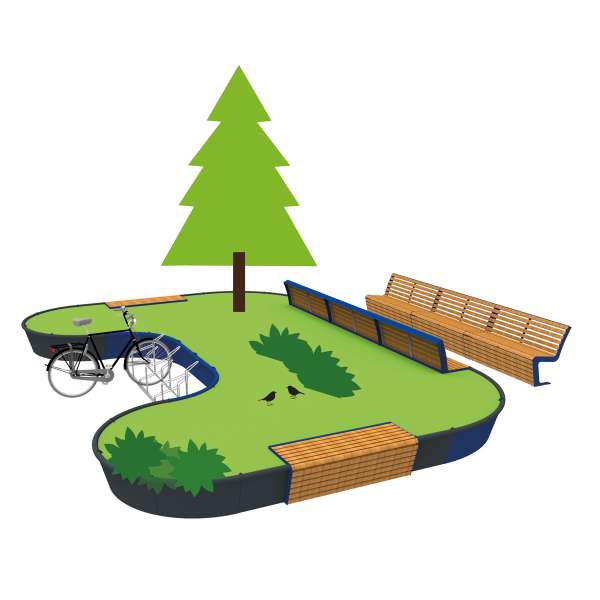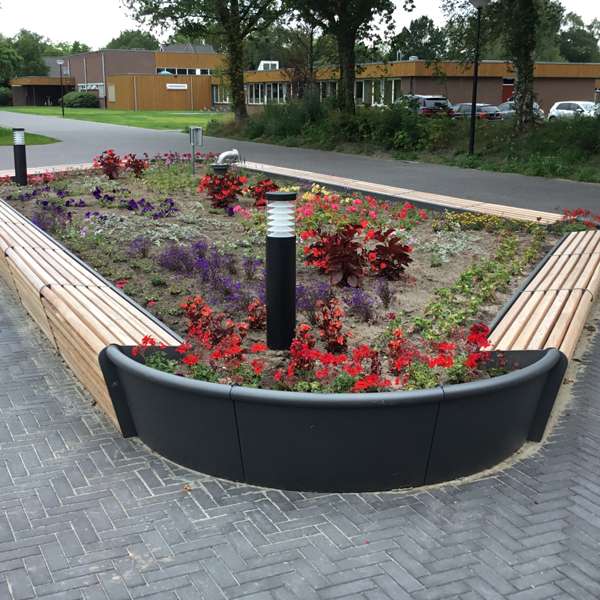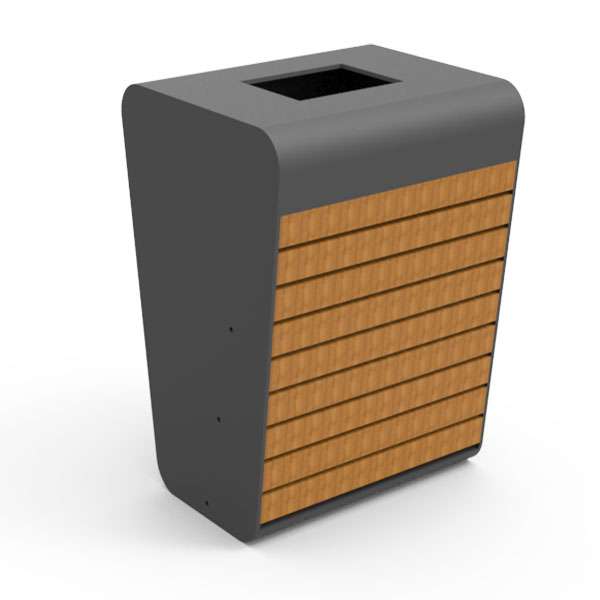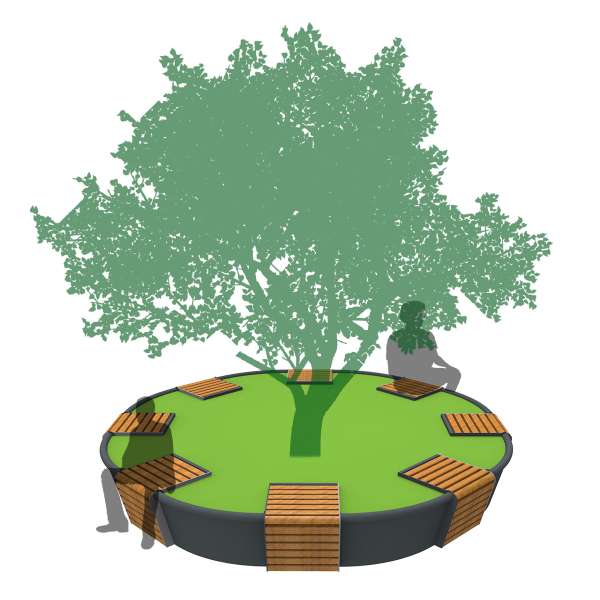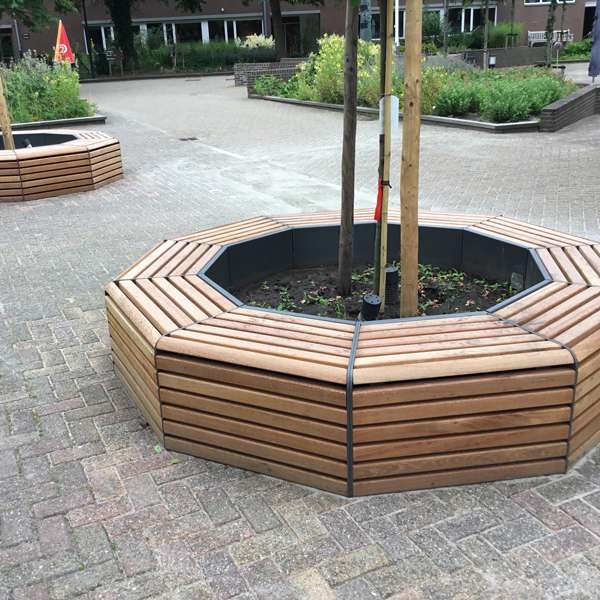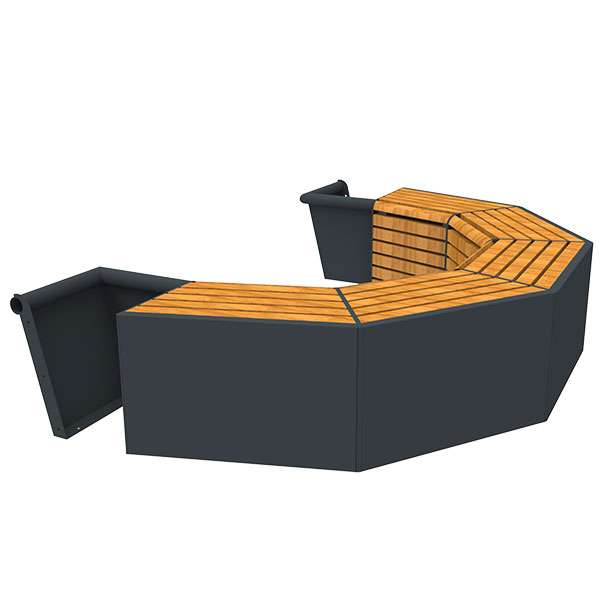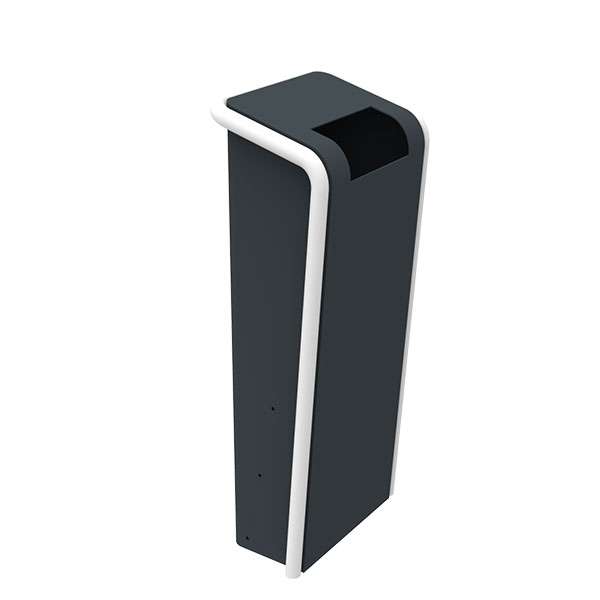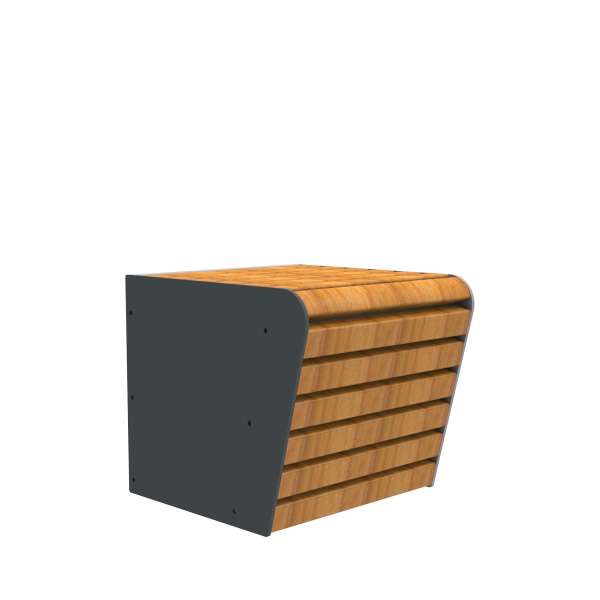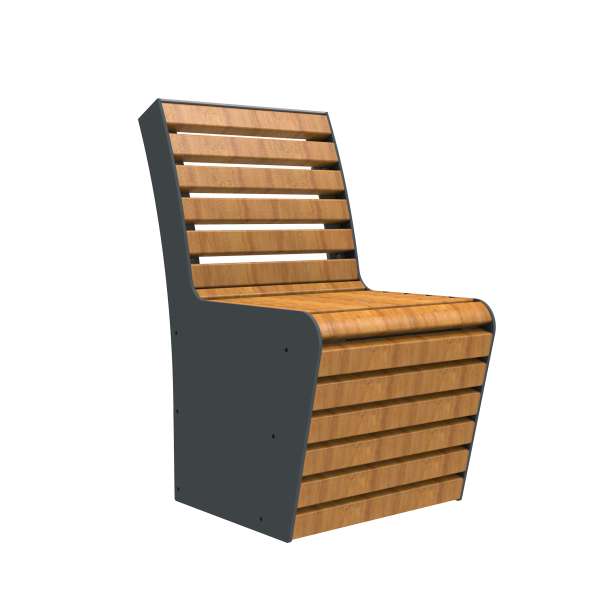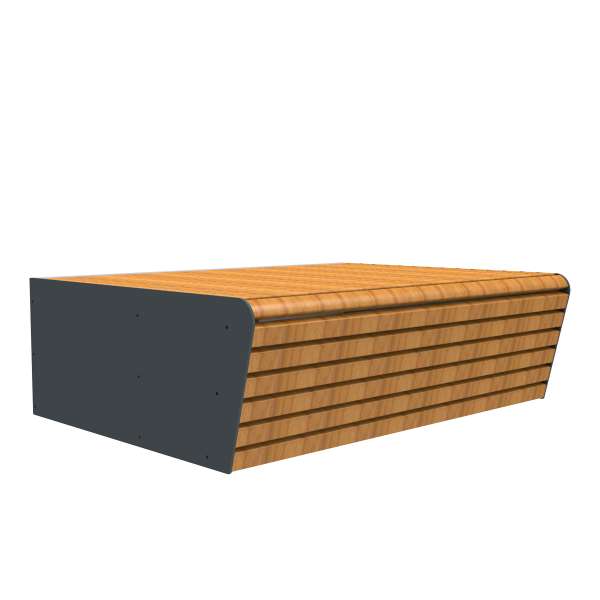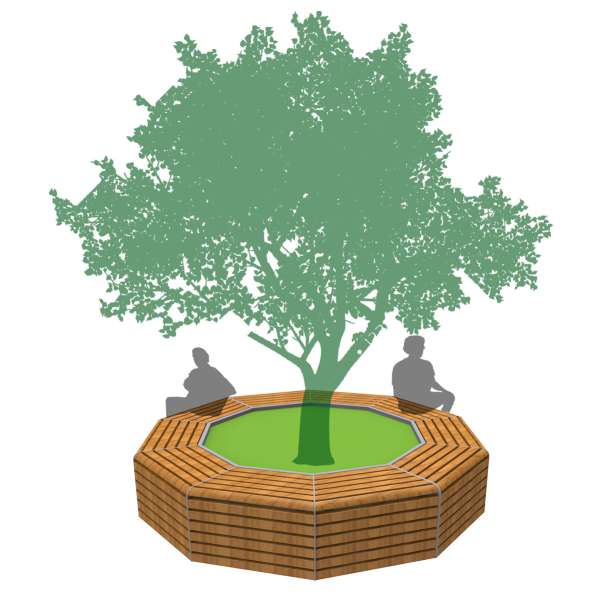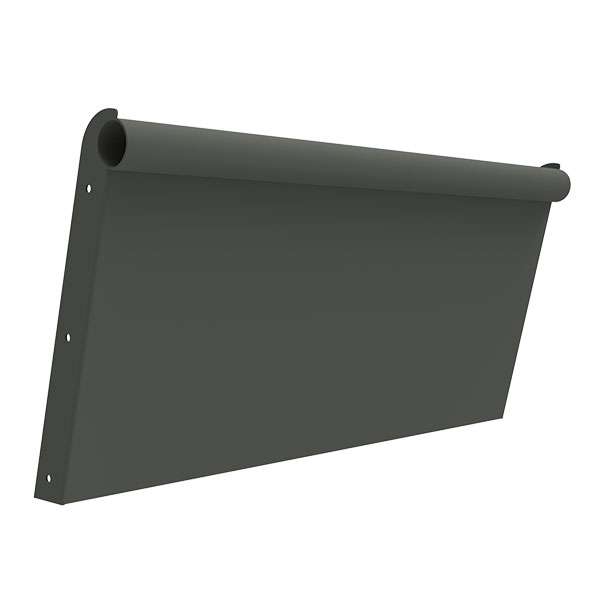 The FalcoFlora is a new ingenious range of street furniture designed to provide great flexibility when creating bespoke street furniture designs.
The FalcoFlora can be designed to contour around a specific shape or area to provide a truly bespoke and creative street furniture solution, producing a real dominant statement in towns, cities, parks, gardens and recreational areas.
Better still, the FalcoFlora can incorporate a range of other Falco street furniture products, including seating, benches and litter bins, to provide a range of facilities into one versatile design.
FalcoFlora components
Each FalcoFlora design is made up of separate components that easily connect to each other to form the specified shape. The edges of the garden/lawn feature a 76 degree angle.
The top of the FalcoFlora design is finished with a 60mm lean to tube, creating a bold outline across the street furniture design.
Each garden / lawn edge component is available in a straight, inside curve or outside curve design - available in two separate lengths.  
Seating
Seating is easily incorporated into the FalcoFlora design which can be mounted side by side to provide an array of seating options. There are numerous seating designs to choose from; a chair with or without a backrest, a bench without backrest, a seat with backrest or a small or wide platform.
The seating is available in two lengths; either 500mm for the chair or small platform or 1,500mm for the bench, seat and wide platform.  
Quality
Falco's products in street furniture meet the highest standards of quality, thanks to our strict in-house quality control.
All Falco steel products are hot-dip galvanised according to the European standard EN-ISO 1461. An additional option is the availability of powder coating where a choice of 192 RAL colours can be provided. Simply choose one colour or a range of colours to populate your design!
Falcoflora | Creating a relaxing and comfortable environment for people and nature
The FalcoFlora is designed to the clients own specification. With seats, benches, litter bins and tables that can incorporated into the design, the FalcoFlora offers so much more than traditional park and garden layouts. 
FalcoFlora | Creating a relaxing and comfortable environment for people and nature
The FalcoFlora is for everybody to enjoy. From walkers and joggers, to spending time with family and socialising with friends, the FalcoFlora really does provide something for everyone.
Lisätiedot ja lataukset
RAL värit
Myös tässä sarjassa:
Tuotetta ei ole sarjassa